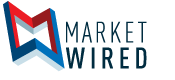 Freddie Mac Further Expands CRT Program With STACR SPI
New CRT Offering Builds on Flagship STACR Program
/EINPresswire.com/ -- MCLEAN, VA--(Marketwired - Oct 18, 2017) - Freddie Mac (OTCQB: FMCC) today announced a further expansion of its single-family credit risk transfer (CRT) program with a $50 million Freddie Mac Structured Agency Credit Risk - Securitized Participation Interests (STACR SPISM) transaction, a new offering that builds on the company's flagship STACR program for investors who prefer a securitization backed by mortgage-related assets. 
Under STACR SPI, a securitization trust will issue unguaranteed certificates backed by participation interests in a specified percentage of mortgage loans; the remaining percentage in each mortgage loan will be evidenced by a participation interest that will be used as collateral for Gold PCs -- thereby leveraging the liquidity and efficiency of that market. A REMIC election will be made with respect to the STACR SPI Trust.
"Through innovation in CRT, Freddie Mac continues to improve how the U.S. residential housing market is funded," said Mike Reynolds, vice president of credit risk transfer. "STACR SPI is another offering in our CRT toolbox to help shift risk away from taxpayers and give more options to investors who prefer a securitization backed by mortgage-related assets. We're excited to bring this unique CRT structure to the market."
The STACR 2017-SPI1 securities are backed by participation interests in 25- to 30-year fixed-rate mortgage loans with an aggregate principal balance of approximately $1.25 billion. The $50 million in STACR SPI securities are distributed across three classes of certificates; Freddie Mac will initially retain a five percent interest in each of three classes, maintaining alignment of interests with credit investors. 
BofA Merrill Lynch is lead manager and bookrunner.
Freddie Mac has led the market in introducing new credit risk-sharing offerings with Structured Agency Credit Risk (STACR®) DNA and HQA programs, Agency Credit Insurance Structure (ACIS®) and Whole Loan Securities (WLSSM). The company has since grown its investor base to more than 220 unique investors, including insurers and reinsurers. Since 2013, the company has transferred a significant portion of credit risk on approximately $851 billion of UPB on single-family mortgages.
This announcement is not an offer to sell any Freddie Mac securities. Offers for any given security are made only through applicable offering circulars and related supplements, which incorporate Freddie Mac's Annual Report on Form 10-K for the year ended December 31, 2016, filed with the Securities and Exchange Commission (SEC) on February 16, 2017; all other reports Freddie Mac filed with the SEC pursuant to Section 13(a) of the Securities Exchange Act of 1934 (Exchange Act) since December 31, 2016, excluding any information "furnished" to the SEC on Form 8-K; and all documents that Freddie Mac files with the SEC pursuant to Sections 13(a), 13(c) or 14 of the Exchange Act, excluding any information "furnished" to the SEC on Form 8-K.
Freddie Mac's press releases sometimes contain forward-looking statements. A description of factors that could cause actual results to differ materially from the expectations expressed in these and other forward-looking statements can be found in the company's Annual Report on Form 10-K for the year ended December 31, 2016, and its reports on Form 10-Q and Form 8-K, filed with the SEC and available on the Investor Relations page of the company's Web site at www.FreddieMac.com/investors and the SEC's website.
Freddie Mac makes home possible for millions of families and individuals by providing mortgage capital to lenders. Since our creation by Congress in 1970, we've made housing more accessible and affordable for homebuyers and renters in communities nationwide. We are building a better housing finance system for homebuyers, renters, lenders and taxpayers. Learn more at FreddieMac.com, Twitter @FreddieMac and Freddie Mac's blog FreddieMac.com/blog.

Powered by


EIN Presswire does not exercise editorial control over third-party content provided, uploaded, published, or distributed by users of EIN Presswire. We are a distributor, not a publisher, of 3rd party content. Such content may contain the views, opinions, statements, offers, and other material of the respective users, suppliers, participants, or authors.
Submit your press release